GREENHOUSE (Blueprint & Illogic) in the studio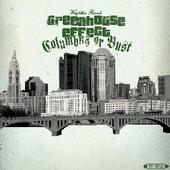 Illogic and me in the lab, working on the new greenhouse album:
Also, Illogic has a CD coming out on march 24th called "Diabolical Fun". This is the flyer for his CD Release party in Columbus, if you happen to be in our area. I'll be there probably working the merch table:
Yes, I do actually make music sometimes.
Word is blog.