Ted Dibiase = Next Level Stuntin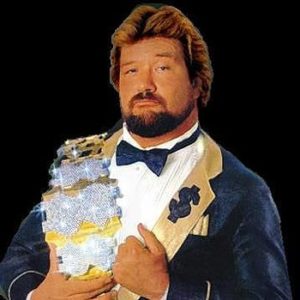 When you think about people stuntin and flossin, the images of rappers making it rain, and episodes of MTV cribs come to mind. But I would like to reintroduce you to a man who was putting all those dudes to shame in the 80s, Ted Dibiase "The Million Dollar Man". Many of you may remember him from the early WWF, and many of you might be too young to know who he is.  Either way, peep my man out,because i grew up on this cat but actually forgot how cold he was.  This clip is hilarious.
He's way beyond stuntin. It's safe to say he's skydivin:

http://www.youtube.com/watch?v=iuyJLJkAbas

Word is blog.