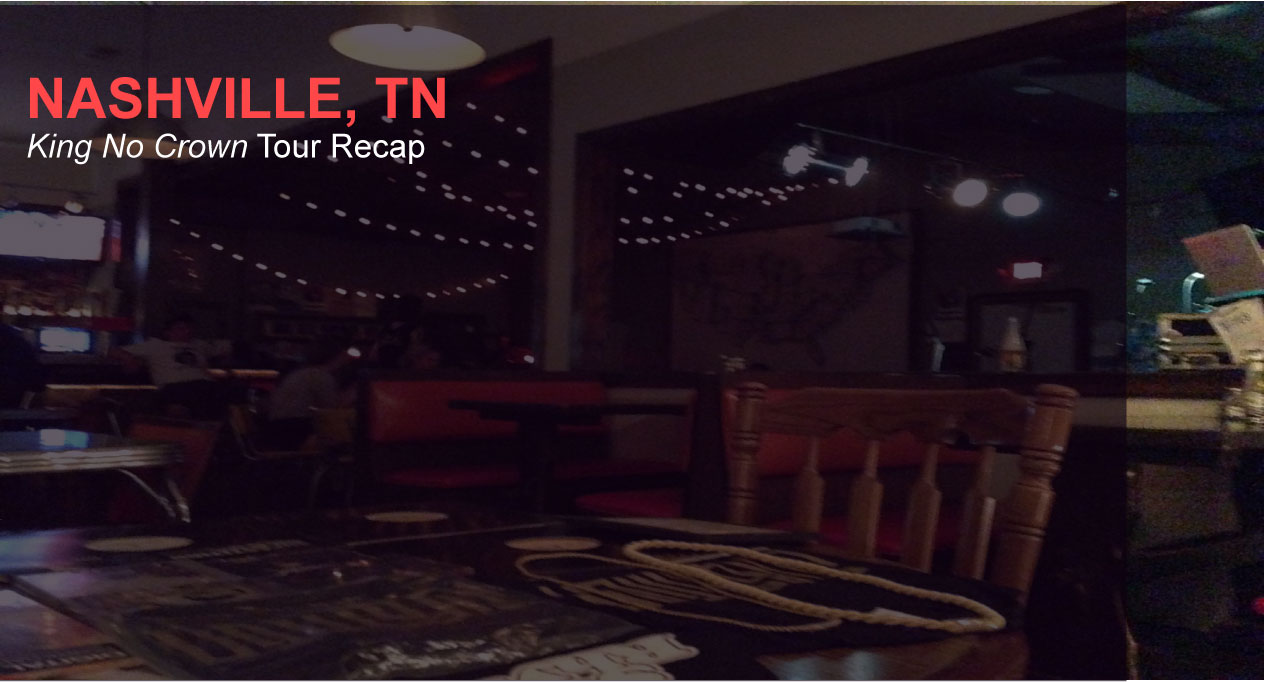 Nashville, TN – King No Crown Tour Recap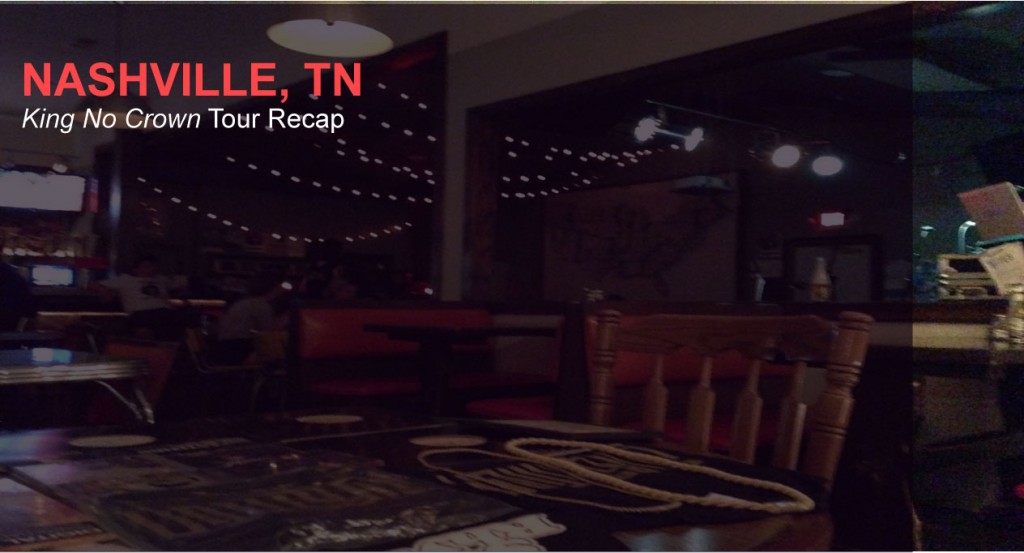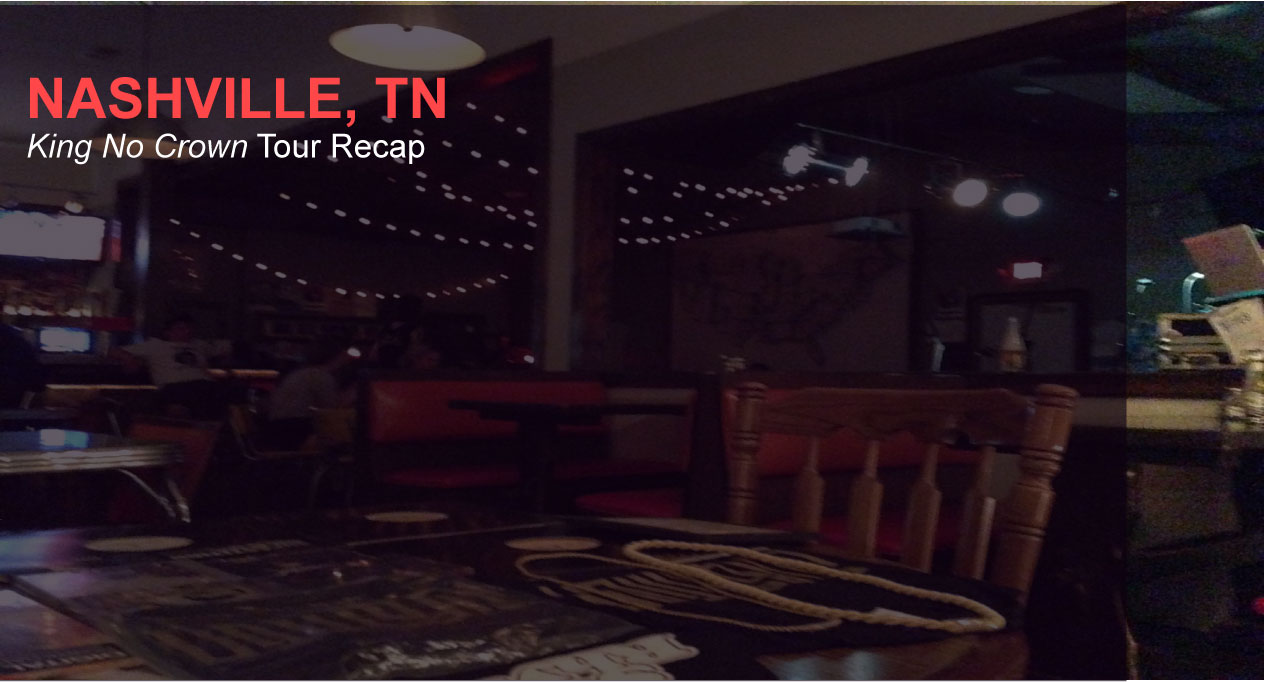 First I would like to thank the people of Nashville who came out last night to rock with me.  I also want to thank everybody that promoted the show and the people at the venue for being awesome. I do appreciate yall.
Now, onto this blog.
There is a scene from the Charlie Brown cartoons that always stuck with me. It's the one where Lucy has the football and tells Charlie to kick the ball. Charlie gets up a head full of steam, and when he cocks back his leg to kick the ball with maximum strength, Lucy pulls the ball out of the way, causing him to fall flat on his back. Considering they're just children, it's a pretty mean thing to do. But the worst part about this mean trick is that Charlie Brown falls for it pretty much every time.  Every time you watch it, you wonder why the hell he doesn't just accept that he's never gonna get a chance to kick that ball.
Well, when it comes to my touring history in Nashville, I feel a lot like Charlie Brown must feel at that moment the ball is pulled away.
I've really tried to make Nashville work; playing here pretty much every year since my 2011 show with Atmosphere. I've played combined shows with good local support in 2013. I came back in 2014 with count bass d, who is from Nashville. And here I am again, playing in Nashville on the King No Crown tour.
And as unpleasant as this may sound, I feel extremely confident in saying that Nashville is not fucking with me. Every time we come here our show flops. No lie. We have now flopped here three times in a row. Even with a nice write up in the weekly paper and good promo, we still flop in Nashville.
Every year, I see fans online saying, "Print come to Nashville!" And every year, I'm always willing to give it another try.  I get a head full of steam just like Charlie Brown, hoping this time will be the time that Lucy lets me kick the ball. But here I am again, laying on my back in the dirt after the ball has been yanked from underneath me.
It's a weird situation. But it happens to touring artists all the time. There will be places where you can go once and hit a home run, and others that no matter how hard you try you just don't pop off. Nashville seems to be that for me.
The people who came to the show this time were completely different than the ones who came last time and all awesome. We even played a smaller venue this time around that was amazing. But I can't seem to catch a break here. It doesn't mean that I will never play Nashville again–I never like to make bold or emotional proclamations like that–but I do have to say it for all my fans from Nashville who wonder what's up. I need Yall to know that despite my failures in this market I am still trying; something many artists might not do.
As far as my actual performance was concerned, I felt like it was one of my best. I've never been the kind of artist to give a half-assed performance just because the room is half full. That ain't me. So I feel confident that I gave a great show to the people who came out. They made it worth it. All I can do is my best, and I have no doubt that I gave that.
One of the cool things about last night was the fact that the venue owns a house across the street that they let bands crash at. It isn't the fanciest spot, and some parts of this house look kinda haunted, but it at least saved us from having to pay for a hotel room on a night where we really didn't make any money.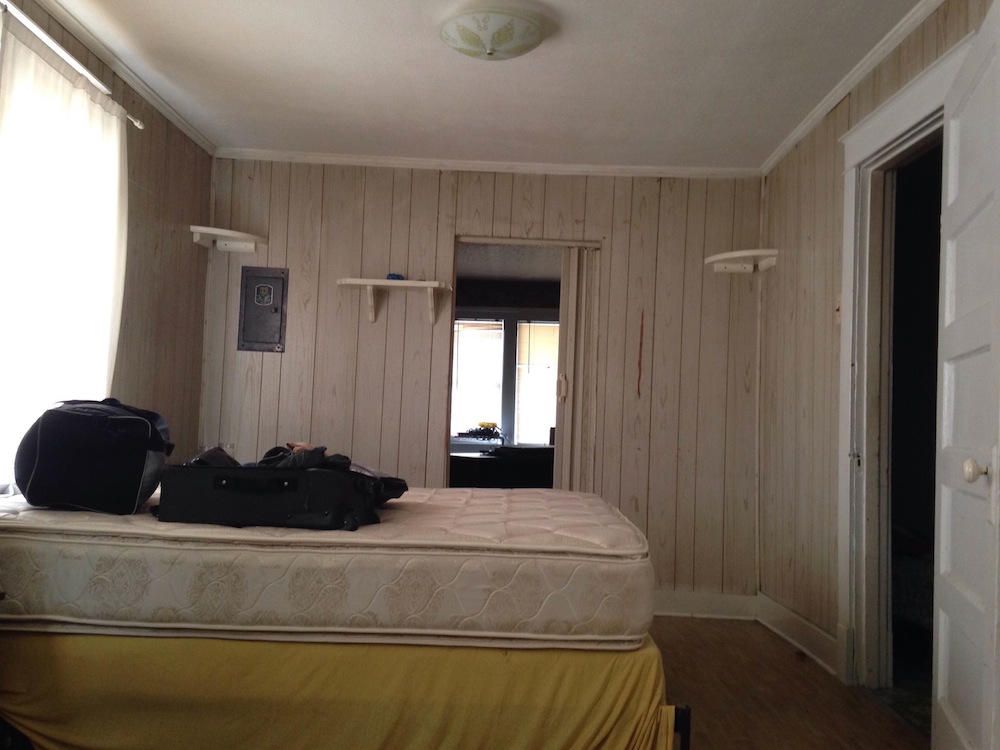 The good thing about doing a 60 city tour is that you don't really get emotionally attached to any shows that flop. It's pretty easy to not sweat nights like last night and move on to the next one. And that's exactly what we will do. We play in Knoxville tomorrow night for the first time and I'm looking forward to it.
Word is blog.
BLUEPRINT
---
My latest album
Two-Headed Monster
is out now.  Order/Listen here
HERE