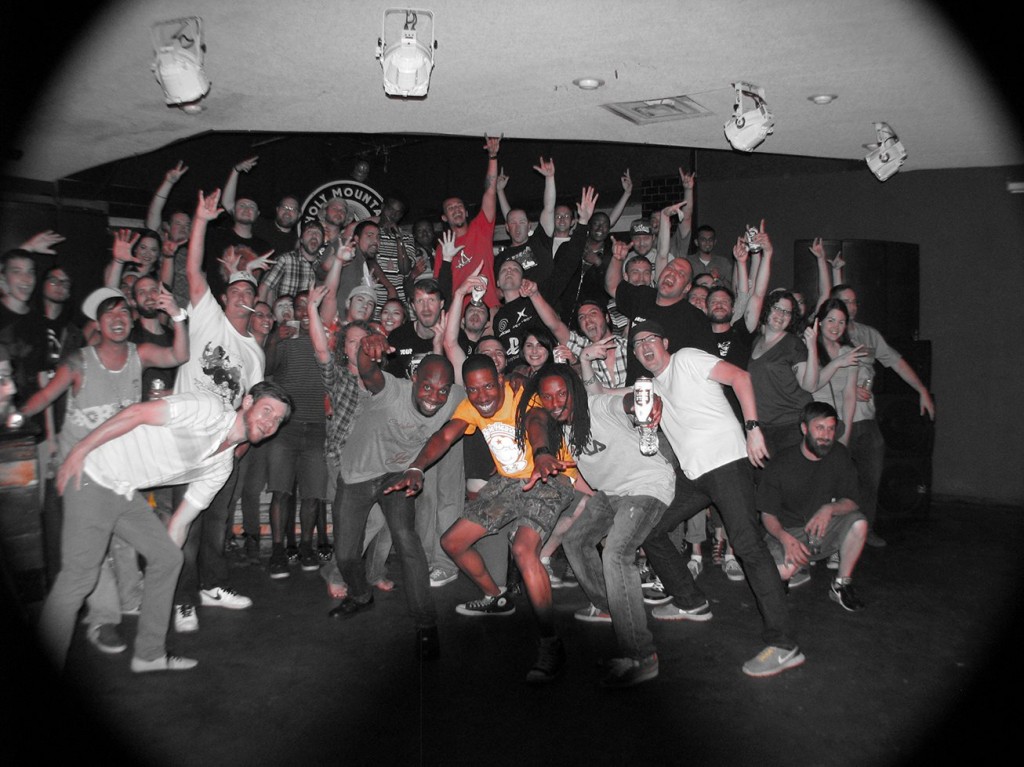 This tour, the Respect the Architect tour, will probably go down as one of my favorite tours.  Not because it is the biggest tour I have ever done.  Not because I am making more money than I've ever made.  It will go down as one of my favorite tours because, more than any other point in my career, I understand how special this opportunity is.
There are times in life, many times for that matter, when time flies. We are doing things we enjoy, completely unaware of the passing of each moment and event.  Then there are times when we are able to actually slow down for a second, and not just be in the moment, but to also feel as though we can observe the moment as an outsider; as an impartial observer.
That is exactly how I feel now.
For whatever reason, I feel as though I am able to observe myself and career from the outside right now.  And what I see makes me more appreciative than ever.
Almost every day of this tour, we have experienced acts of kindness that amaze us. People doing things for us that they didn't have to do.  Extending hospitality to us in ways that weren't necessary or asked for–but they were welcome.  The good will is what makes this entire tour and operation all the more real to us.
I can't say enough about it.
We made a deliberate decision to take this tour into markets where nobody ever goes and play in front of people who would never normally get to see a tour like this. There are even a few cities that I can honestly say I had never heard of prior to this tour.  But the end result is one of the most enjoyable experiences I've ever had: small intimate shows, and the most personal and welcoming crowds I have ever played in front of.
We have been on tour for 50 days now.
But to us it only feels like 15.
I could seriously do another 50 like this. The only real thing I miss about being home is not being able to write as often as I'd like to (as you can see this is the first blog that I've written in two months), but the plus side of this thing so enormous that it's a small tradeoff.  I feel truly fortunate to be able to do this.
Truthfully, I love it out here.  I really do.
So much so that I had to just take a second to write it down.
I think it's important that we make note of the moments of happiness in life, because the quick passage of time can make them easy to overlook. Or the hustle and bustle can make them easy to forget. And if we forget them, we can't draw strength and inspiration from them.
If you one of the people who made it out to one of our shows and let us know you appreciated it–or extended your hospitality in any way shape or form (from the smallest to the biggest gesture)–thank you.  Whether you know it or not, your kindness and appreciation is the fuel that keeps our creative flame lit.
Word is blog.
p.s.  here are the remaining dates on the Respect the Architect tour if you wanna come check me out:
Tues 6/17/2014 Whitefish MT @ Crush Lounge
Wednesday 6/18/2014 Missoula MT@ Stage 112
Thursday 6/19/2014 Great Falls MT @Machinery Row
Saturday 6/21/2014 Minot ND @ Souris River Brewery
Sunday 6/22/2014 Fargo ND @ The Nestor
Monday 6/23/2014 Sioux Falls SD @ Billy Frog's
Tuesday 6/24/2014 Des Moines IA @ Vaudeville Mews
Wednesday 6/25/2014 Minneapolis MN @ 7th Street Entry
Thursday 6/26/2014 Kansas City MO @ Riot Room
Friday 6/27/2014 St Louis MO 2720 @ Cherokee
Saturday 6/28/2014 Milwaukee WI @ Mad Planet
Sunday 6/29/2014 Green Bay WI @JD's Speakeasy
Monday 6/30/2014 Iowa City IA @ Gabes
Tuesday 7/1/2014 Wichita KS @ Lucky's Everyday
Friday 7/4/2014 Dayton OH @ Hole In the Wall
Saturday 7/5/2014 Columbus OH @ Brothers Drake
Sunday 7/6/2014 Pittsburgh PA @ Belvedere's Ultra Drive
Tuesday 7/8/2014 Manchester NH @ The Shaskeen
Wednesday 7/9/2014 Portland ME @ The Asylum
Thursday 7/10/2014 Stanhope NJ @ Stanhope House
Friday 7/11/2014 Albany NY @ Hollow Bar
Saturday 7/12/2014 Buffalo NY @ Duke's Bohemian Grove Bar
BLUEPRINT
---
My latest album
Two-Headed Monster
is out now.  Order/Listen here
HERE