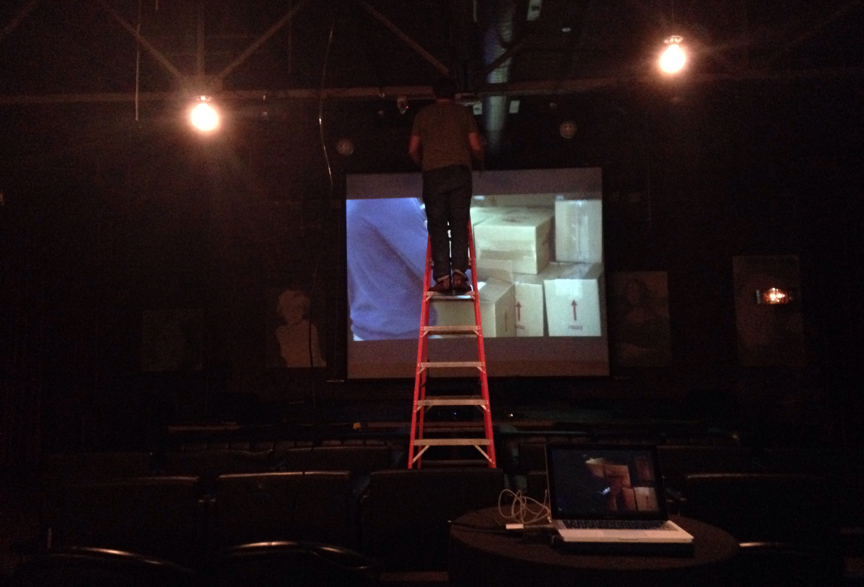 Sioux Falls, SD – King No Crown Film Tour Recap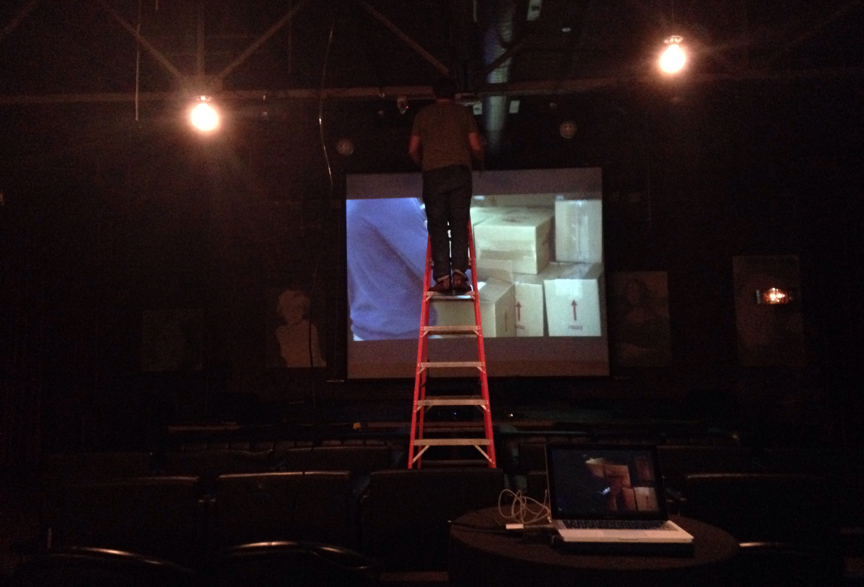 In my quest to learn more about filmmaking, I've watched countless hours of video interviews from filmmakers. For the most part, these interviews have been about the technical aspects of filmmaking (shot composition, story telling, etc.), but there are also a good amount of interviews that are about the journey of these filmmakers and their mindset. I've always believed that having the right mindset will take a person much further than just having a skill, so I'm always interested in hearing people explain what really motivates them.
What I noticed about almost all of these interviews was that there is a moment where each filmmaker describes what they usually describe as "catching the bug." Catching the bug is that moment when a person who has an interest in film has an experience that really pushes their interest into a much more intense state; almost like going from interest to infatuation. Maybe somebody gave them access to some editing software; maybe they finished a short film that got some recognition or an award; maybe they got their first real camera. Across the board, each filmmaker had a different moment they remember as being when they caught the bug. And there was no turning back from there. They knew that they would spend as much time as they could learning the craft and would be involved in it at some capacity for the rest of their life. They had officially caught the bug.
I had that moment last night in Sioux Falls, SD.
There weren't that many of us there, but I greeted and spoke with each person that came in. They drove across town in the rain to watch a movie on a Wednesday night. I drove across the country to show it to them.
The lights came down and the movie started. All of the sudden everybody was quiet and on the same page. As people watched the movie, I couldn't help but think about how hard I worked on it. All the days where I would work 8-12 hours on it. All the times when I would stare at the screen so long that my eyes would get irritated. How my editing computer was right next to my bed so that I could wake up and immediately get to work, then finish working and immediately go to bed. I remembered how I decided to take almost half a year off playing shows, just so I could finish it without distractions. How I had driven 12 hours from Ohio to Des Moines the night before, then another four hours to get to Sioux Falls that day. The countless hours just to finish making a movie about a story that I felt needed to be told. I remembered all the sacrifices, small and large, and I remembered wondering if it was even worth it sometimes.
And as I watched the King No Crown movie with a group of people in Sioux Falls, I immediately knew that all those sacrifices were worth it. I made a fucking film and I cant remember feeling this excited about doing something new since I resigned from being a computer programmer to become a full time artist back in 2002. The good and the bad of it were all inseparable to me in that moment and I could only think that this is something I have to do again. This is something that I will be messing with for the rest of my life.
I had officially caught the film bug. I had finally had my own moment that I'd heard those other filmmakers describe in their interviews.
The movie ended and people clapped and applauded it. I spoke to people about it for little while and thanked them for coming out.
Then I packed up all my gear and drove back to my hotel room with a big smile on my face, excited to drive to another city and do again.  It was only 9:30pm.
Thank you Sioux Falls.
Word is Blog.
——————
8.16.2017 Sioux Falls, SD @ The Icon Lounge http://bit.ly/2veX6LQ
8.17.2017 Fargo, ND @ The Aquarium http://bit.ly/2u3HVav
8.18.2017 Minneapolis, MN @ The Parkway Theater http://bit.ly/2sFK49c
9.21.2017 Dayton, OH @ The Neon http://bit.ly/2uhFnT1
9.23.2017 Buffalo, NY @ Faux/Real http://bit.ly/2f5A9Ik
10.13.2017 Orlando, FL @ COAL http://bit.ly/2uhq4ty
10.15.2017 Pinellas Park, FL @ Terra Nova Club http://bit.ly/2vfsj5q
If you are interested in booking a screening in your city, please e-mail info@printmatic.net.
BLUEPRINT
---
My latest album
Two-Headed Monster
is out now.  Order/Listen here
HERE