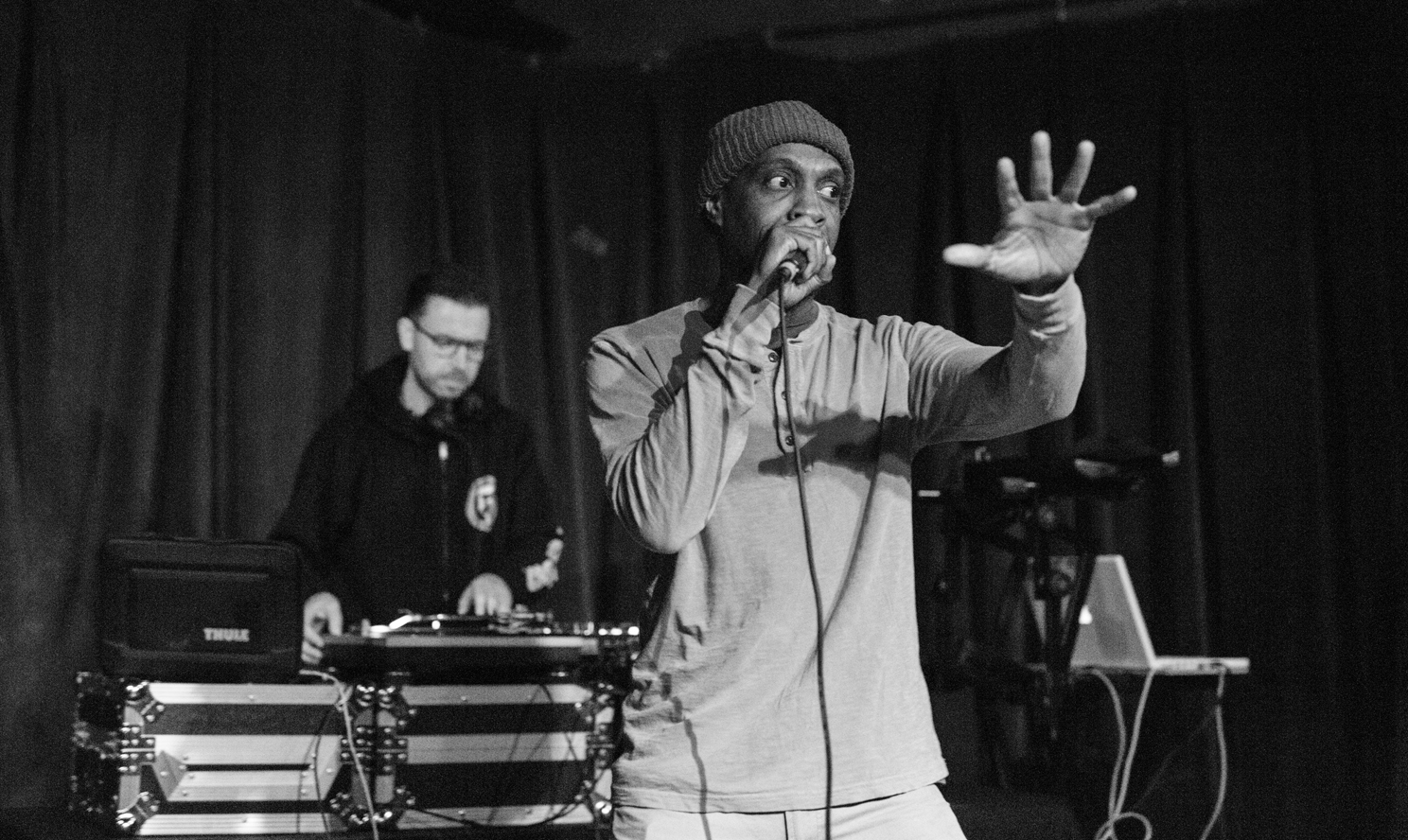 My Return to Touring Starts Today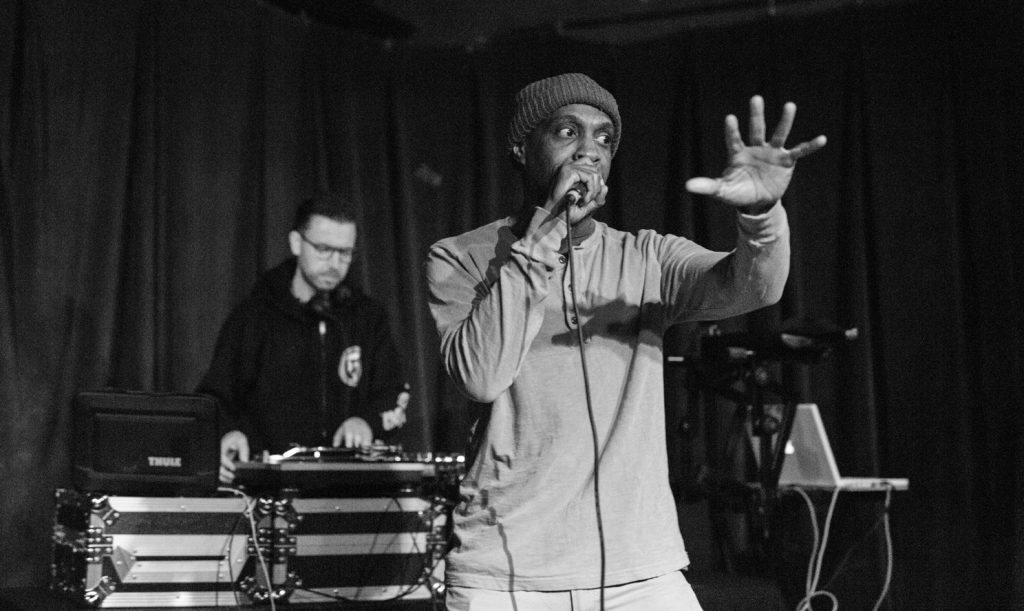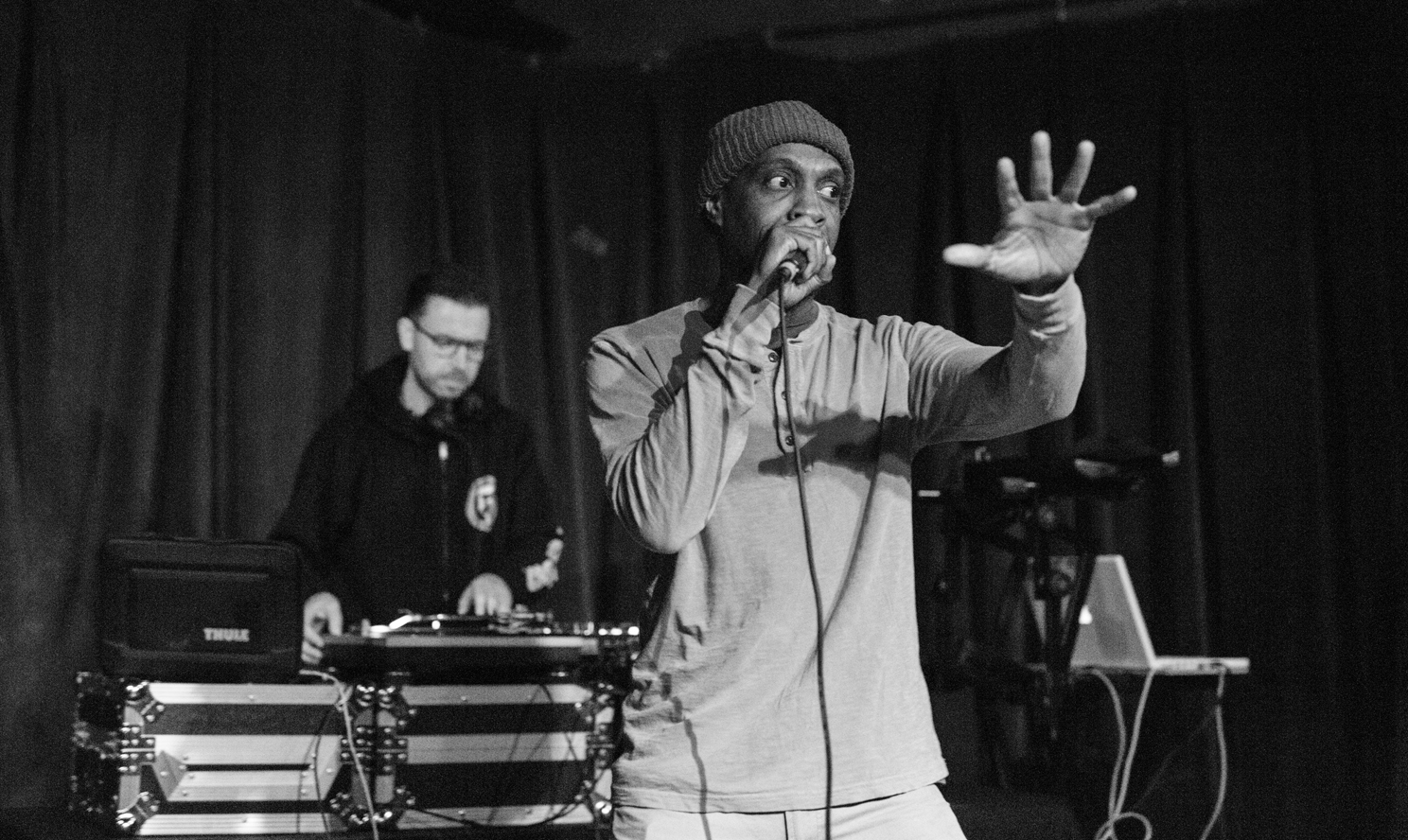 Three years ago, when we got into an auto accident that totaled my van and brought us to within inches of losing our lives, things got a little weird for me. As an artist who loved touring and was known for regularly doing extremely long tours, that near-death experience changed me. On one hand, it made me extremely appreciative to be alive to see another day and cherish my time much more. But on the other hand, the entire experience made me realize that I needed to take a break.
At the time, I never actually told myself that I needed a break from touring or even declared it to myself, but deep inside I knew it was time. Like most independent artists, I had been touring heavily since the start of my career. It was as huge part of my artistic experience; something that had made me a better artist and person. Moreover, touring always provided a reliable income stream that helped me stay comfortable even when I didn't have any new music out. But even if it meant I would take a big hit financially, I knew it was time to take a step back. So I took a step back.
That was the fall of 2015 and I have not done a "real" tour since then.
In 2016, I probably played less than 10 shows. And in 2017, I played about five total shows. It was a little weird at first, but eventually I became very comfortable being at home more. I spent a lot of time doing regular things like reading, exercising, and visiting family. I got into filmmaking and made a movie, which allowed me to setup some screenings out of town. These screenings helped test the waters with touring and traveling again. Once all the film screenings were over, I knew I was ready. It was time to start touring again.
So today is a day that I've been looking forward to for a long time. It's the first day that I return to touring. I've spent the last few months looking forward to this day and I feel as excited about touring as I ever remember being. I think a lot of it has to do with my rekindled appreciation for the blessing of being able to travel and share my music with so many people. Some of it has to do with me realizing that I can't live my life in fear of "what if?" anymore. And because I actually love what I do, it's almost impossible for me to stay away from it for long, even when things seem bad for a bit.
That said, I hope that you will join me and DJ Detox on one of my upcoming shows on the Two-Headed Monster tour. The tour is going to be about 9 weeks and 60-cities deep by the time it's all said and done and I'm pretty confident we're either coming to your city or pretty darn close to it.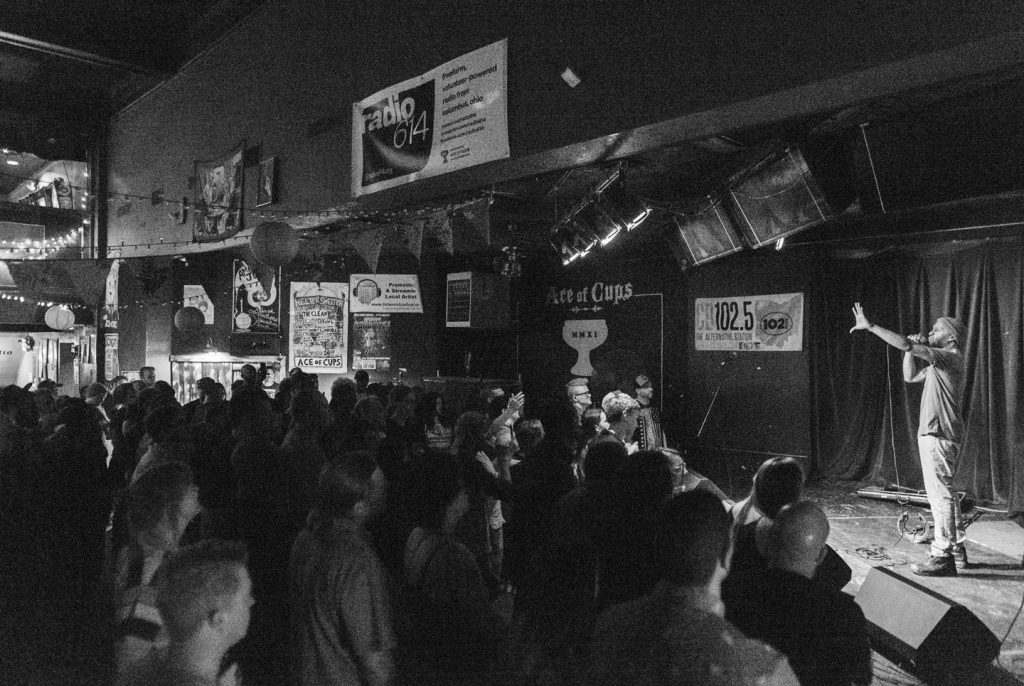 Looking forward to seeing you all at one of the shows.
5/31 Nelson, OH @ Nelsonville Music Festival | http://bit.ly/2pVLhsW
6/01 Asheville, NC @ The Sly Grog | http://bit.ly/2H3Q2ZA
6/03 Raleigh, NC @ Deep South | http://bit.ly/2Grasia
6/04 Charlotte, NC @ Snug Harbor | http://bit.ly/2q4ewLd
6/05 Columbia, SC @ Taps Art Center | http://bit.ly/2H3PSBB
6/06 Atlanta, GA @ 529 | http://bit.ly/2q0ybve
6/07 Dunedin, FL @ Dunedin Brewery | http://bit.ly/2JcTH7X
6/08 Fort Myers, FL @ Rack Em Billiards | http://bit.ly/2pYBLpI
6/09 Orlando, FL @ The Iron Cow | http://bit.ly/2Gt1UaD
6/10 Jacksonville, FL @ Rain Dogs | http://bit.ly/2GPLQiE
6/12 Baton Rouge, LA @ 524 Studios | http://bit.ly/2GJEZYu
6/13 New Orleans, LA @ The Howling Wolf | http://bit.ly/2JeeaJy
6/14 Houston, TX @ The Secret Group | http://bit.ly/2K4l5Vj
6/15 Austin, TX @ Flamingo Cantina | http://bit.ly/2uKw9V8
6/16 San Antonio, TX @ Limelight | http://bit.ly/2Ebr1Zu
6/17 Dallas, TX @ Wits End | http://bit.ly/2GJDFVw
6/19 Sante Fe, NM @ Shadeh Nightclub | http://bit.ly/2jGfCsH
6/20 Flagstaff, AZ @ Flagstaff Brewing Co | http://bit.ly/2H3fNJs
6/21 Las Vegas, NV @ Ninja Karaoke | http://bit.ly/2Edvv1J
6/23 Santa Cruz, CA @ The Catalyst Atrium | http://bit.ly/2pZg8ot
6/24 Berkeley, CA @ 924 Gilman | http://bit.ly/2GuFUbb
6/26 Stockton, CA @ Channel Brewing | http://bit.ly/2H5b22c
6/27 Sacramento, CA @ Blue Lamp | http://bit.ly/2GMLBo8
6/28 Lake Tahoe, CA @ Pick Six | http://bit.ly/2IkeKo8
6/29 Salt Lake City, UT @ Metro | http://bit.ly/2H1xc5f
6/30 Idaho Falls, ID @ The Gem | http://bit.ly/2GuOJpK
7/01 Boise, ID @ Shredder | http://bit.ly/2qrb0d4
7/02 Portland, OR @ Alberta Street Pub | http://bit.ly/2K7Bd8v
7/03 Bend, OR @ The Capital | http://bit.ly/2InEKyZ
7/04 Hood River, OR @ Undergnd Music Station http://bit.ly/2GMWuGz
7/05 Seattle, WA @ Nectar Lounge | http://bit.ly/2EeGLuK
7/06 Spokane, WA @ The PIN! | http://bit.ly/2ruLaW6
7/07 Nelson, BC @ Bloom Nightclub | http://bit.ly/2pZpJN3
7/08 Calgary, AB @ The Nite Owl (downstairs) | http://bit.ly/2q13uGc
7/10 Great Falls, MT @ Back Alley Pub | http://bit.ly/2Ip97F3
7/12 Denver, CO @ Larimer Lounge | http://bit.ly/2Hjg9vR
7/13 Tulsa, OK @ Fassler Hall | http://bit.ly/2GQ9QCa
7/14 Kansas City, MO @ Minibar | http://bit.ly/2JdjY6j
7/15 Lincoln, NE @ Duffy's Tavern | http://bit.ly/2Iqhwf3
7/16 Columbia, MO @ Rose Music Hall | http://bit.ly/2H3PSBB
7/17 Milwaukee, WI @ The Cooperage | http://bit.ly/2KNiLmP
7/18 Traverse City, MI @ Union Street Tavern | http://bit.ly/2rvLcgb
7/19 Ann Arbor, MI @ Elks Pratt Lounge | http://bit.ly/2HlTWgM
7/20 Oshkosh, WI @ Electric Lounge | http://bit.ly/2tkbkvy
7/21 Minneapolis, MN @ Ice House | http://bit.ly/2q0zfym
7/22 Duluth, MN @ Red Herring Lounge | http://bit.ly/2IE2pvb
7/24 Dubuque, IA @ The Lift | http://bit.ly/2IYFy1Q
7/25 Chicago, IL @ Empty Bottle | http://bit.ly/THMtourchi
7/26 Evansville, IN @ PG | http://bit.ly/2qiZGiX
7/27 Dayton, OH @ Hannah's | http://bit.ly/THMdayton
7/28 Columbus, OH @ 2×2 Fest | http://www.2x2fest.com
7/30 Portland, ME @ Space Gallery | http://bit.ly/2JwmHaX
7/31 Philadelphia, PA @ Kung Fu Necktie | http://bit.ly/2v07dZI
7/26 Evansville, IN @ PG | http://bit.ly/2qiZGiX
8/03 New York City, NY @ Pianos | http://bit.ly/THMnyc
8/04 Buffalo, NY @ The Tabernacle | http://bit.ly/2xEguIr
8/31 Cincinnati, OH @ the Overcast Festival | http://bit.ly/2GsDePp
Word is Blog,
Blueprint
BLUEPRINT
---
My latest album
Two-Headed Monster
is out now.  Order/Listen here
HERE