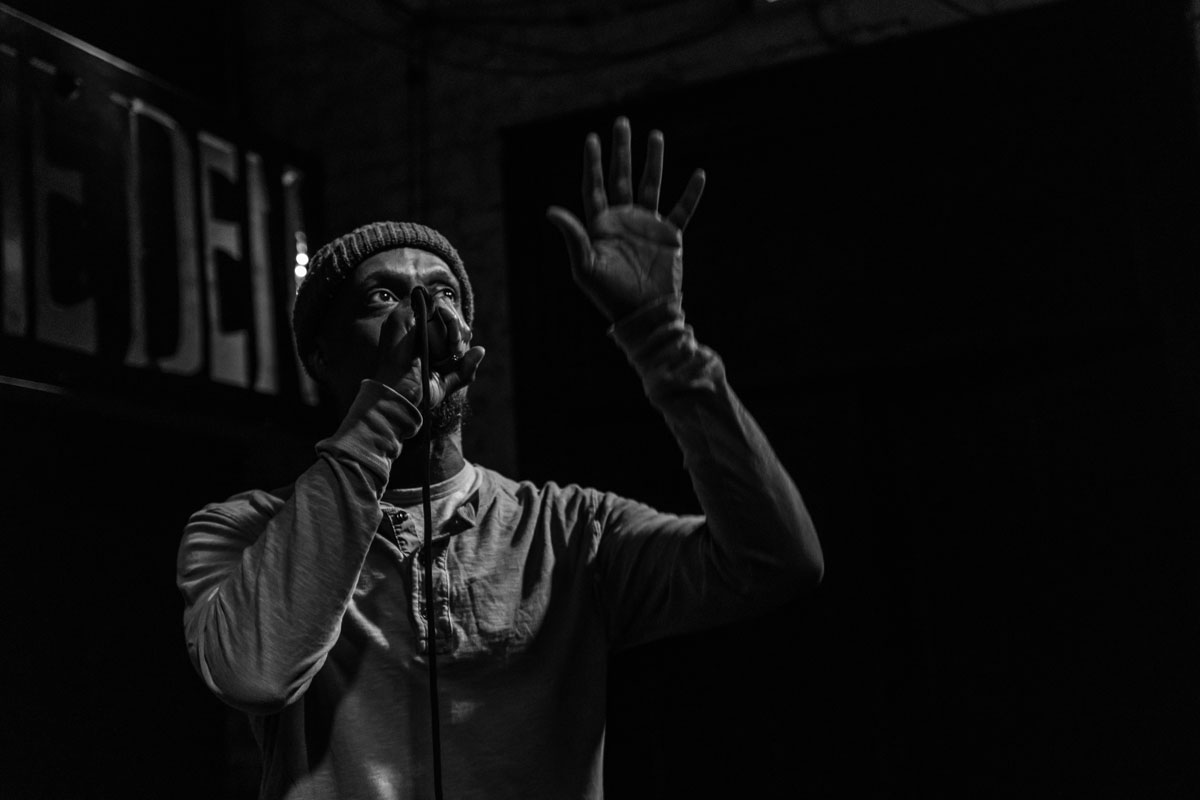 My First Headlining Show in New York is Finally Happening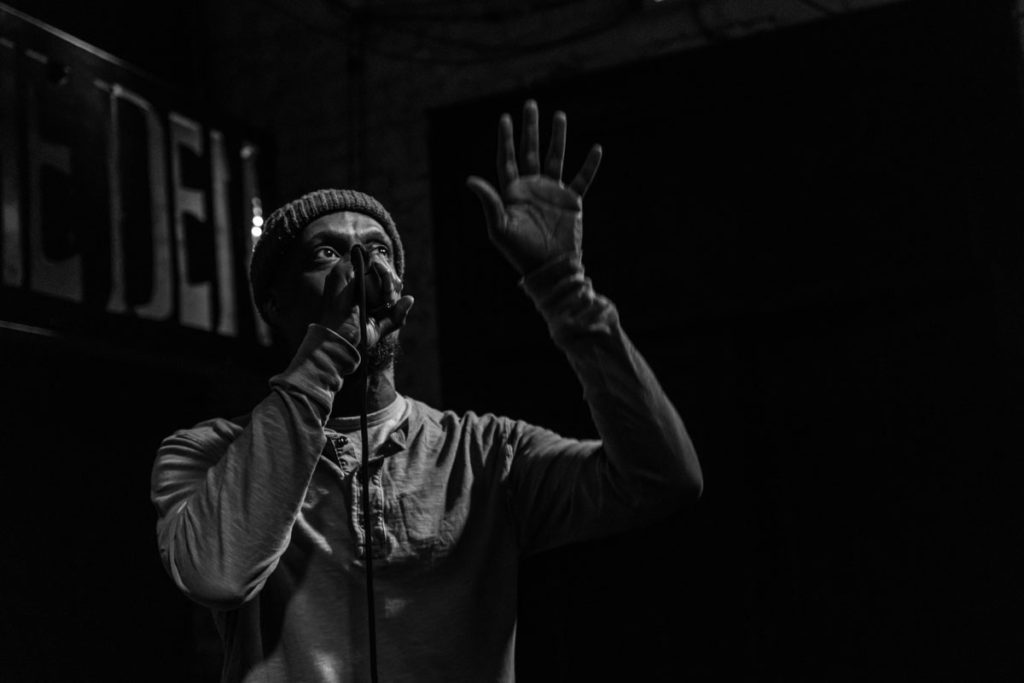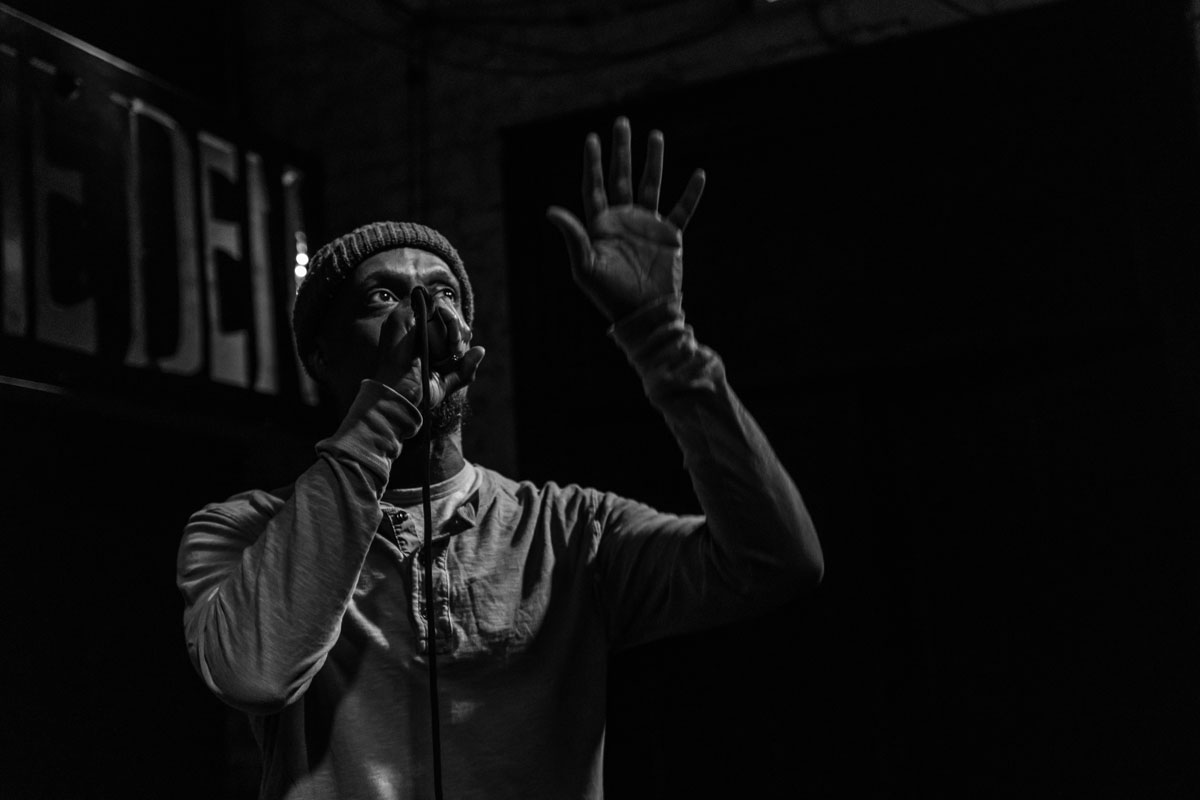 Those who have been following my career for a while have noticed that while I do tour quite a bit, and do really long tours, very rarely do I play New York City. There are many reasons for this. Sometimes it is just a routing issue and we can't get the tour routed into the city. Other times it is that we can't find a venue willing to take a chance on the show. But whatever the reason was, this led to a situation where I have never headlined a show in New York City. In fact, I haven't even played in NYC since 2011 when Adventures in Counter-Culture was released, which was seven years ago.
All of that changes now, since I have finally been confirmed to headline my first show in New York City on the Two-Headed Monster tour. Here are the details:
Date: Friday August 3rd, 2018
City: New York, NY
Venue: Pianos
Address: 158 Ludlow St, New York, NY 10002
Doors: 6:30pm (Blueprint plays at 10:10pm sharp)
Cover: $10
Tickets: HERE
I've been asked many times over the years by my fans in New York City when a show is happening, so I expect to see every single one of you out at this one because it may end up being another seven years before it happens again!
Show Schedule:
Blueprint – 10:10PM
Eve Minor – 9:10PM
Picasso Sight – 8:35PM
Azomali – 8:00PM
Love is a Fist – 7:00PM
See yall there!
6/19 Sante Fe, NM @ Shadeh Nightclub | http://bit.ly/2jGfCsH
6/20 Flagstaff, AZ @ Flagstaff Brewing Co | http://bit.ly/2H3fNJs
6/21 Las Vegas, NV @ Ninja Karaoke | http://bit.ly/2Edvv1J
6/23 Santa Cruz, CA @ The Catalyst Atrium | http://bit.ly/2pZg8ot
6/24 Berkeley, CA @ 924 Gilman | http://bit.ly/2GuFUbb
6/26 Stockton, CA @ Channel Brewing | http://bit.ly/2H5b22c
6/27 Sacramento, CA @ Blue Lamp | http://bit.ly/2GMLBo8
6/28 Lake Tahoe, CA @ Pick Six | http://bit.ly/2IkeKo8
6/29 Salt Lake City, UT @ Metro | http://bit.ly/2H1xc5f
6/30 Idaho Falls, ID @ The Gem | http://bit.ly/2GuOJpK
7/01 Boise, ID @ Shredder | http://bit.ly/2qrb0d4
7/02 Portland, OR @ Alberta Street Pub | http://bit.ly/2K7Bd8v
7/03 Bend, OR @ The Capital | http://bit.ly/2InEKyZ
7/04 Hood River, OR @ Undergnd Music Station http://bit.ly/2GMWuGz
7/05 Seattle, WA @ Nectar Lounge | http://bit.ly/2EeGLuK
7/06 Spokane, WA @ The PIN! | http://bit.ly/2ruLaW6
7/07 Nelson, BC @ Bloom Nightclub | http://bit.ly/2pZpJN3
7/08 Calgary, AB @ The Nite Owl (downstairs) | http://bit.ly/2q13uGc
7/10 Great Falls, MT @ Back Alley Pub | http://bit.ly/2Ip97F3
7/12 Denver, CO @ Larimer Lounge | http://bit.ly/2Hjg9vR
7/13 Tulsa, OK @ Fassler Hall | http://bit.ly/2GQ9QCa
7/14 Kansas City, MO @ Minibar | http://bit.ly/2JdjY6j
7/15 Lincoln, NE @ Duffy's Tavern | http://bit.ly/2Iqhwf3
7/16 Columbia, MO @ Rose Music Hall | http://bit.ly/2H3PSBB
7/17 Milwaukee, WI @ The Cooperage | http://bit.ly/2KNiLmP
7/18 Traverse City, MI @ Union Street Tavern | http://bit.ly/2rvLcgb
7/19 Ann Arbor, MI @ Elks Pratt Lounge | http://bit.ly/2HlTWgM
7/20 Osh Kosh, Wi @ Electric Lounge | http://bit.ly/2tkbkvy
7/21 Minneapolis, MN @ Ice House | http://bit.ly/2q0zfym
7/22 Duluth, MN @ Red Herring Lounge | http://bit.ly/2IE2pvb
7/24 Dubuque, IA @ The Lift | http://bit.ly/2IYFy1Q
7/25 Chicago, IL @ Empty Bottle | http://bit.ly/THMtourchi
7/26 Evansville, IN @ PG | http://bit.ly/2qiZGiX
7/27 Dayton, OH @ Hannah's |
7/28 Columbus, OH @ 2×2 Fest | http://www.2x2fest.com
7/30 Portland, ME @ Space Gallery | http://bit.ly/2JwmHaX
7/31 Philadelphia, PA @ Kung Fu Necktie | http://bit.ly/2v07dZI
7/26 Evansville, IN @ PG | http://bit.ly/2qiZGiX
7/27 Dayton, OH @ Hannah's | http://bit.ly/THMdayton
7/28 Columbus, OH @ 2×2 Fest | http://www.2x2fest.com
8/03 New York City, NY @ Pianos http://bit.ly/THMnyc
8/04 Buffalo, NY @ The Tabernacle | http://bit.ly/2xEguIr
8/31 Cincinnati, OH @ the Overcast Festival | http://bit.ly/2GsDePp
BLUEPRINT
---
My latest album
Two-Headed Monster
is out now.  Order/Listen here
HERE