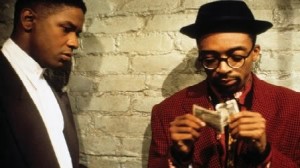 For some reason I've been thinking it was a day earlier than it was all week and I just realized that today is Friday.  So here's some Friday music.  The song is called "Mo Better Blues" by Branford Marsalis.  It's the theme song to the classic flick Mo Better Blues by Spike Lee.  This is the kinda song that feels good to throw on after you get off work and you're ready to take your mind elsewhere.  Enjoy!
http://www.divshare.com/download/12259429-4cb
Have a good weekend!