Help Me Not Become a Gear Junkie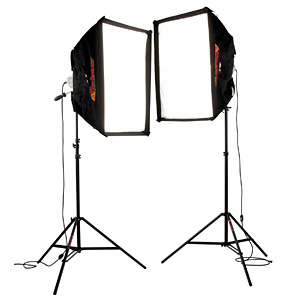 When I started messing around with video a couple years ago, I told myself that I wasn't going to buy any professional video equipment until I reached the level where I was getting paid for my services.  I had picked up a used Canon T2i camera for pretty cheap and was determined to not become a gear junkie. Plus, it just didn't makes sense to buy a bunch of equipment when I had no idea if I would ever reach the point where I could actually make the back any of the money I had invested.
Well, that all changed when I was offered my first couple of paid video gigs last month. I'm not getting paid that much, but getting paid anything seems to validate the work I've put in and makes me feel a little more like a professional, if that makes sense.  Although getting paid to do video work is cool, it's not about the money as much as it's about doing what I love and trying finding bigger challenges to improve my skills.  Plus it allows me to put whatever I make back into video projects and gear.
That said, I decided to buy my first lighting kit.  Over the past few projects I've worked on, I've realized that my biggest flaw is my understanding of light.  My friends who do video professionally all have a much more in depth knowledge of lighting than I do and have all offered to give me tips and pointers.  I've read several books about lighting, but reading can't prepare you for real shoots and situations.  Plus, everything I read was laid out for people who are using a light kit, which I wasn't.  I was using all the lights I could find around my house: from lamps, to clamp on reading lights, to construction flood lights.
So I bought the cheapest lighting kit I could find ($80) that satisfied my requirements and unpacked them tonight.  All I can say is that I now see things completely different and understand many of the things my friends were telling me. Now I want to just study more, and will probably just setup the lights around my house to practice until it's time to use them for real.
My question to everybody out there who does photography or film is this: How do you stop yourself from buying lots of gear?  I've been working with borrowed and makeshift gear for the past two years and there's a lot of temptation to finally get some things I've had my eyes on.  How do you stay within budget and not turn into a gear junkie?
I started thinking of little slogans to help me stay focused like:
1. "No gigs, No gear" – Basically, if you're not making any money off of it, and you haven't got good enough with the gear you've already got then you don't deserve to buy any new gear.
2.  "If you can make it, Don't buy it" – I've peeped a lot of videos that show DIY ways to make most camera gear, and have made a couple pieces myself. I try to tell myself this so I'll remember.
Any suggestions welcome.
Thanks for reading.
Word is Blog
P.S. Just realized I should probably post some of my video work.  Here's a link for a short piece I did for my good friend and fellow artists Zero Star that was posted today:
BLUEPRINT
---
My latest album
Two-Headed Monster
is out now.  Order/Listen here
HERE