DOWNLOAD: Electric Purgatory Part Two by Greenhouse (Blueprint & Illogic)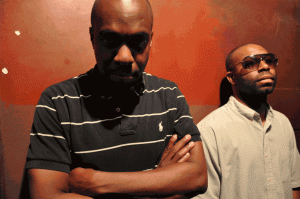 The wait is over.  Electric Purgatory Part Two is here.  All rhymes by Blueprint & Illogic, with guest appearances from Aesop Rock, Toki Wright, and Angelica Lee.  All tracks produced by Blueprint.  Download the promo version here:

All we ask is that if you like it, PLEASE share it. Post it on your facebook page, retweet it, post it on your myspace, etc.  If you have a blog, please post the download link there.  We would like the music to reach as many people as possible, and for that we need your help, even if it's just one person. You can copy & past the following link anywhere:  

http://greenhousecrew.bandcamp.com/album/electric-purgatory-part-two-promo-version

If you live in Columbus or the surrounding areas, we hope to see you out this Saturday night @ skullys for the Electric Purgatory PT 2 CD Release Party.  Performances by Greenhouse (Blueprint & Illogic), Toki Wright, Zero Star, and Stonecraft.  18+ event. 9pm doors.
To purchase a retail version of Electric Purgatory Part Two, please visit http://weightlessmerchandise.com.  It ships with a free 11×17 poster and a bonus cd with the instrumentals for $7.99.  We also have a deal going where you can order the CD + poster + instrumentals + a Greenhouse T-shirt for just $20.  All orders will ship this Friday the 23rd.
Also, before i forget. I've been getting asked about whether "Greenhouse 102" will appear on the EP.  It will not be available on the promo-version that we're releasing right now, but it will be a bonus track on the retail digital version, which should be available tomorrow.
That's all for now.  Thank you for your support. 
Enjoy!