Documentary Recomendation: The King of Kong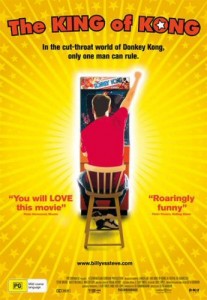 This documentary isn't new by any means, and there's a chance that you may have already seen it.  But if you haven't, I would highly suggest The King of Kong: A fistful of quarters. I'm not gonna even write a review of it.  I'm gonna post this description and trailer and hopefully you'll check it out.  If you do, please come back here and let me know what you think in the comments section of this post.
The King of Kong: A Fistful of Quarters follows a middle school science teacher as he battles a hot sauce mogul for the Guinness World Record on the arcade classic Donkey Kong.
Word is Blog
BLUEPRINT
---
My latest album
Two-Headed Monster
is out now.  Order/Listen here
HERE