Weds March 10th – Blueprint & Rare Groove in Dayton, OH
Yup. You heard it right. For all my people who live in the Dayton/Fairborn/Xenia/Yellow Springs area, me and the groove will be playing a show this Wednesday March 10th at One Eyed Jacks.  Please help us spread the word since its only a few days away.  Peep the flyer for the event. We will be giving away free autographed show posters (below) at the event: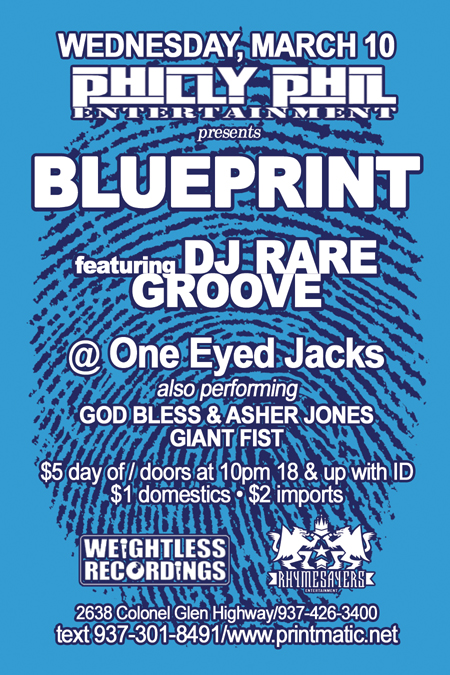 Thanks for the support!