All Ages show tonight (Fri July 9th) in Fargo, ND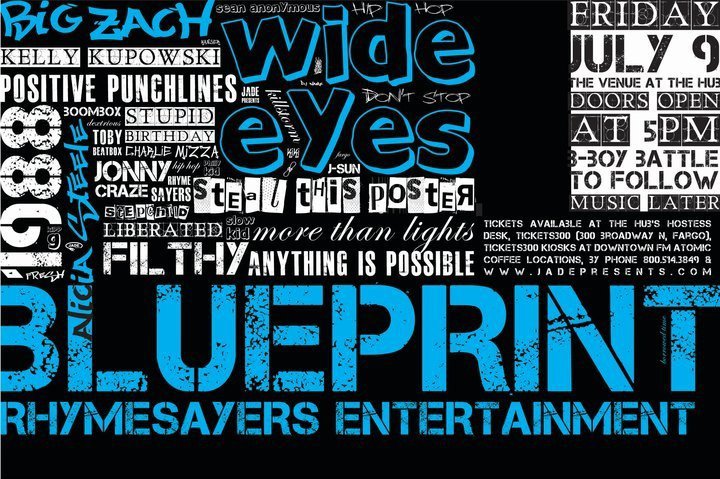 I posted about this last week but wanted to post a quick reminder about this show tonight in Fargo.  The lineup is Blueprint & DJ Raregroove, Kipp G & Meandyoucrew, Big Zach from Kanser, and many others.  Peep the flyer for the full line-up.  It's ALL AGES so please come out if you're in the area.
Thanks for the support!