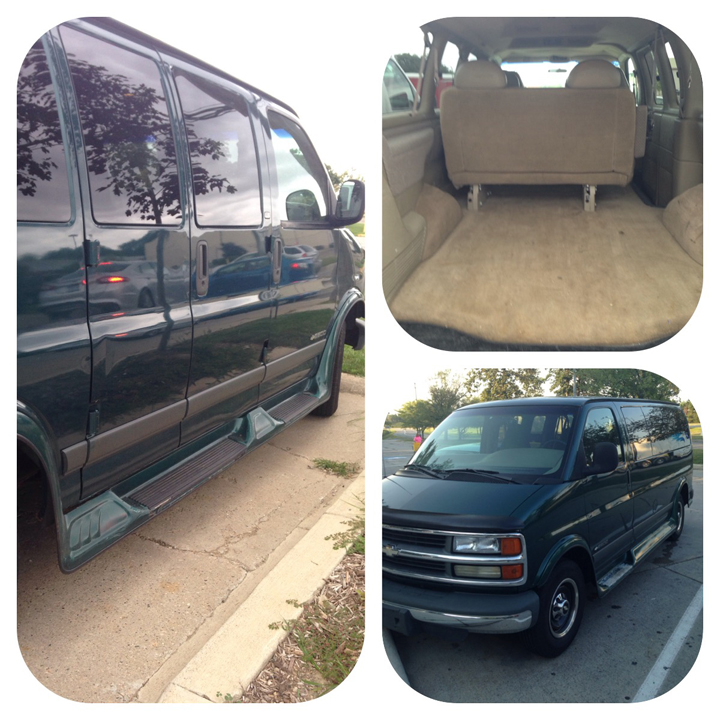 We Finally Have A New Van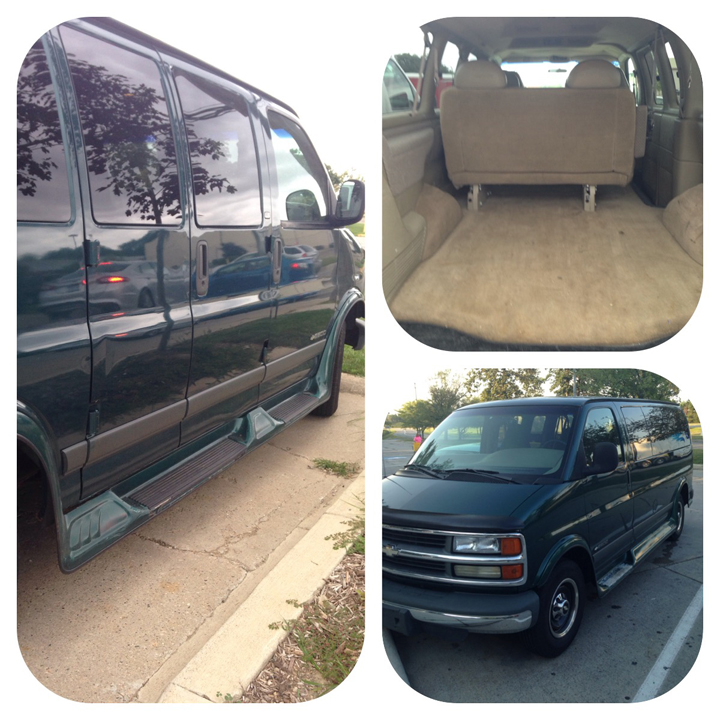 Hello friends and family.  As many of you know, we suffered an automobile accident while on tour this summer that totaled my van.  Thanks to the contributions of many of you, we were able to get another one!  I've been quite about the process because the last 3 weeks of being home from the road has involved a lot of driving around the city, state, and neighboring states looking at 15-passenger vans.  I know it sounds like a drag, but I met a lot of cool people out there that I otherwise wouldn't have met (I describe a lot of these adventures on the most recent  episode of me and DJ Rare Groove's Super Duty Tough Work Podcast).
I actually had another van a few weeks ago, but wasn't 100% on it, so I returned it. I saw something else in Michigan that I felt a little stronger about, some and a friend drove up to Michigan last weekend to pick it up. It only has one previous owner, very low mileage, and runs smooth. This week I had some minor maintenance done to it and now it's running even better. I'm really happy about it.  Me and DJ Rare Groove are, as we like to say, "back on the block" just in time for a couple of tour dates coming up this fall:
Saturday October 17th – Osh Kosh, Wisconsin
This show is a make up show for the one we had to cancel on tour after the accident. Happy that we can finally get this one back on the books.
Nov 13th – Nov 22nd – Florida Run
I will be returning to Florida this november for a BIG tour with some of my great friends. I'm so excited about this.  Details very very soon!
At any rate, I want to thank you all personally for your support during this time.  There are many days when an artist may loose sight of why they do what they do, but this is one of those times where we really realize that our music does make a difference and that there is a reason for what we do.  It matters.  We will continue mashing out and bringing these  albums and tours to your city (no matter how small). I hope to see you all out at a show soon.  I will be finishing up my next set of releases this fall and only playing a few select shows, but expect to see me and DJ Rare Groove back in your city next year!
Thanks for all your support!
BLUEPRINT
---
My latest album
Two-Headed Monster
is out now.  Order/Listen here
HERE