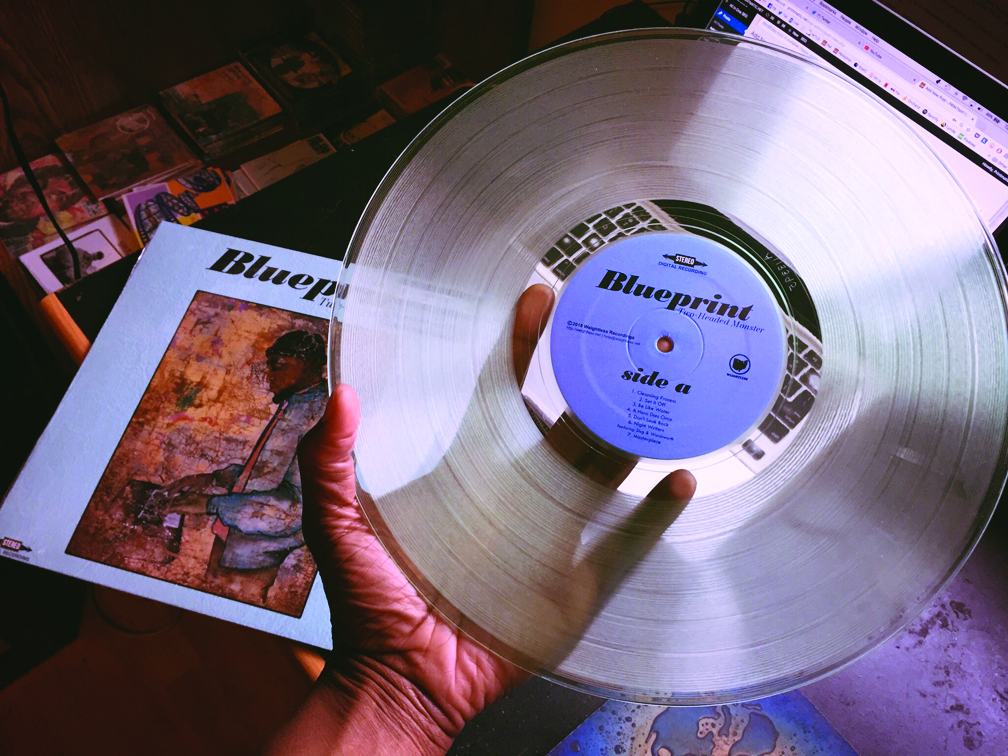 The Two-Headed Monster vinyl is here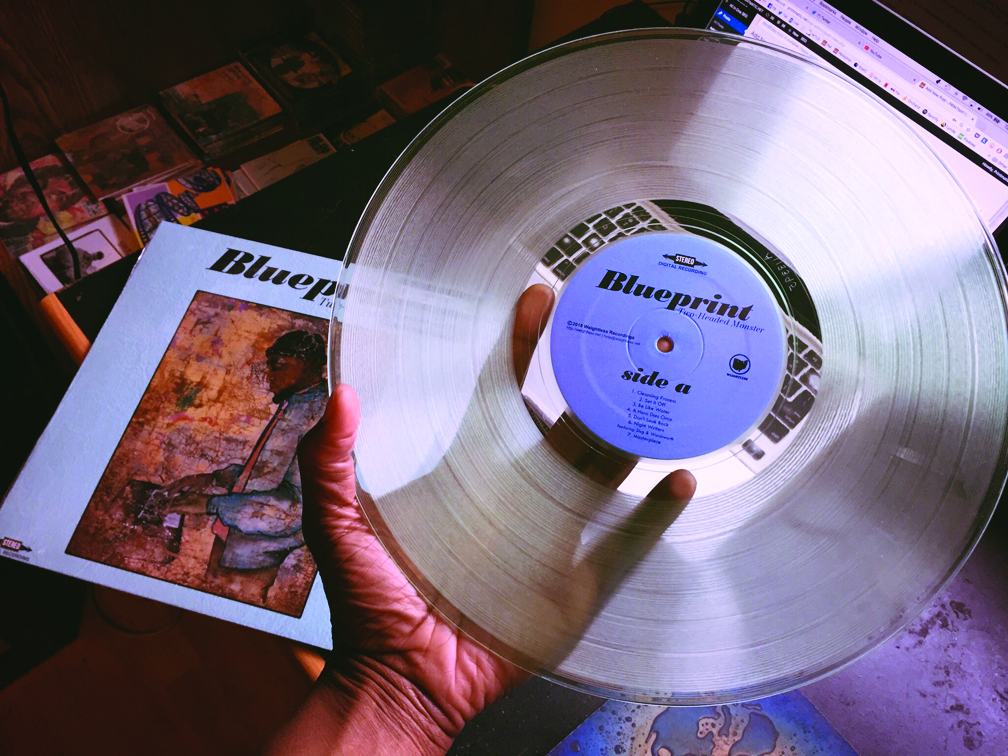 The last two weeks has been such a blur of traveling to the farthest corners of the country–Florida and Oregon–that I almost forgot to mention that the vinyl LPs for Two-Headed Monster are back from the pressing plant. I picked these up right before I headed to Oregon for my show in Eugene this past weekend but, because I was in such a rush, I didn't even get to open up any of the boxes. Today, I got to check them out and they look real dope. From the artwork to the clear vinyl, these joints look crispy!
One of the best parts of this process is being able to drive right across town and pick up my vinyl from the local pressing plant, Musicol Recordings. No shipping required. Getting to talk to the people who make the records and see their facilities first hand makes the entire process so much easier. In the past, I usually don't get the vinyl records back until a week or two before I've gotta mail out preorders, but this time around they showed up much earlier than anticipated, so I will probably start packaging up some preorders next week to meet the May 18th ship date.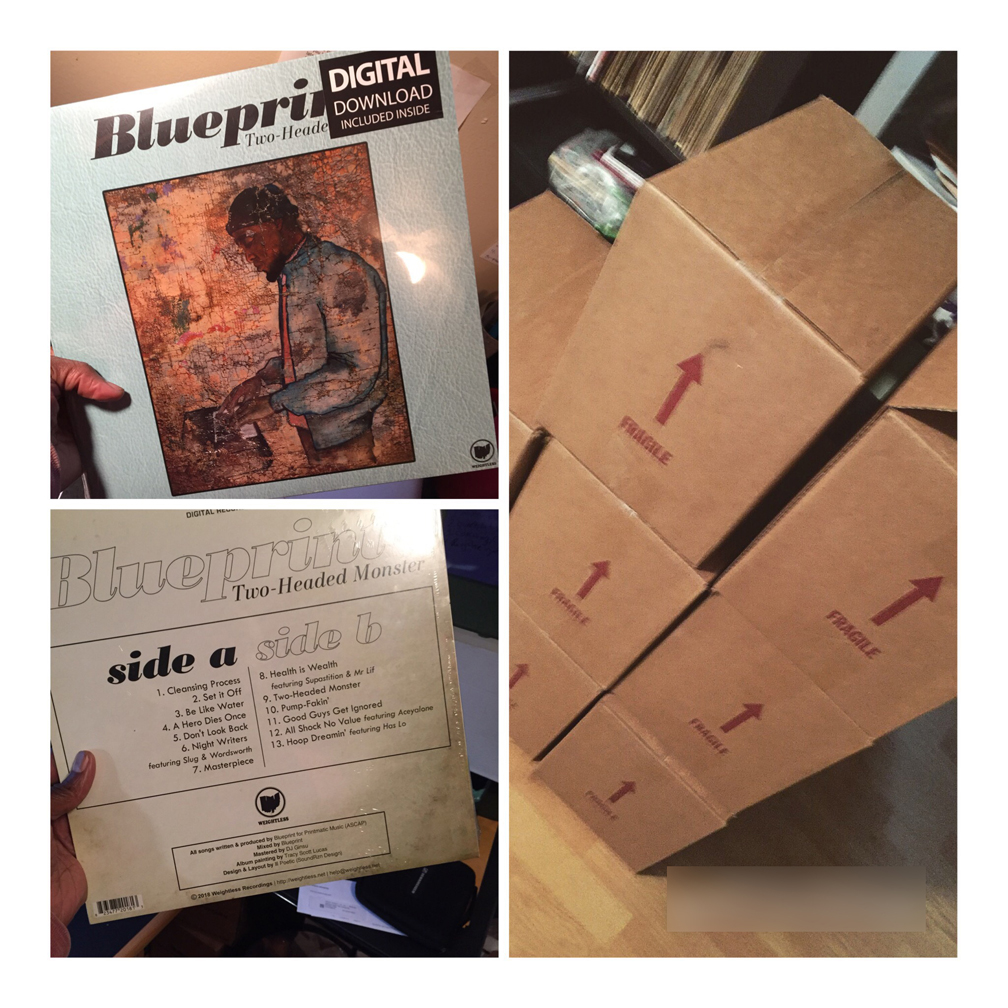 If you've got your preorder in already, thank you. Your order will be among the first to be mailed out. If you haven't preordered yet, reserve your copy HERE. Two-Headed Monster is out on May 22nd. I produced the entire album and it features guest appearances from Aceyalone, Slug, Wordsworth, Supastition, Mr. Lif, and Has-Lo.
Thanks for your support.
BLUEPRINT
---
My latest album
Two-Headed Monster
is out now.  Order/Listen here
HERE