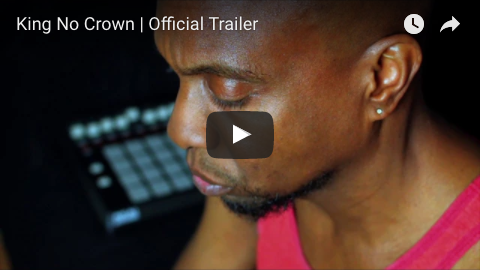 King No Crown Official Trailer
I've been speaking about my upcoming King No Crown film for months, so today is a day I've been looking forward to for a long time. Here, my friends and fans, is the official trailer for my debut film, King No Crown, that I directed, edited, and scored:
This film will be released on November 7th, 2017 on Weightless Recordings.
You can preorder the King No Crown Film HERE.
Here are the screening dates we've confirmed so far:
8.16.2017 Sioux Falls, SD @ The Icon Lounge http://bit.ly/2veX6LQ
8.17.2017 Fargo, ND @ The Aquarium http://bit.ly/2u3HVav
8.18.2017 Minneapolis, MN @ The Parkway Theater http://bit.ly/2sFK49c
9.21.2017 Dayton, OH @ The Neon http://bit.ly/2uhFnT1
9.23.2017 Buffalo, NY @ Faux/Real http://bit.ly/2f5A9Ik
10.13.2017 Orlando, FL @ COAL http://bit.ly/2uhq4ty
10.15.2017 Pinellas Park, FL @ Terra Nova Club http://bit.ly/2vfsj5q
I hope to see you all out at one of these screenings.  If you'd like to bring one of these to your city, you can use the contact page to send me a message.
Word is Blog,
Blueprint