I'm working on a new album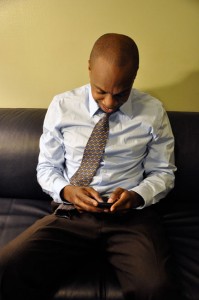 It's been a while since I've blogged, but that doesn't mean I don't have anything to say.  In fact it's the opposite.  I've had a lot to say, I just haven't had the time to sit down and say it.
But I do want to say this: I'm currently knee deep into working on my follow-up to Adventures in Counter-Culture.
It doesn't have an official title yet, it doesn't have any guest appearances on it yet, but trust me that it's definitely underway and could possibly be finished by the end of this winter.  I don't even know what the album is going to really sound like other than I'm going to continue to be as ambitious as possible.  Right now I'm just putting an insane amount of time into creating it–not really tripping about the style or sound.
Taking so much time off between albums (6 years!) was something that I never planned on doing, and something I never plan on doing again, but it was necessary for me to find my way musically and personally.
In general, an artist creates an album they love and then have to spend the next couple years on tour promoting it before they can sit down and do music again.  As a result, it's pretty damn difficult for people to follow up in a timely manner.  I've toured a lot this year, but I wanted to avoid that situation.  So when I finished Adventures in Counter-Culture in 2010–I never stopped doing music.  Because of this I'm way further ahead than most people would think I would be having released my album 6 months ago.
My ultimate goal is to have a new album released in 2012.
I also have a free project I'm working on finishing as well.
Plus more Greenhouse material w/ my compadre Illogic.
And yes, RJ and I are trying to figure out how to do another Soul Position album as well.
Word is blog.
---
---