I'm Not Taking a Break This Time Around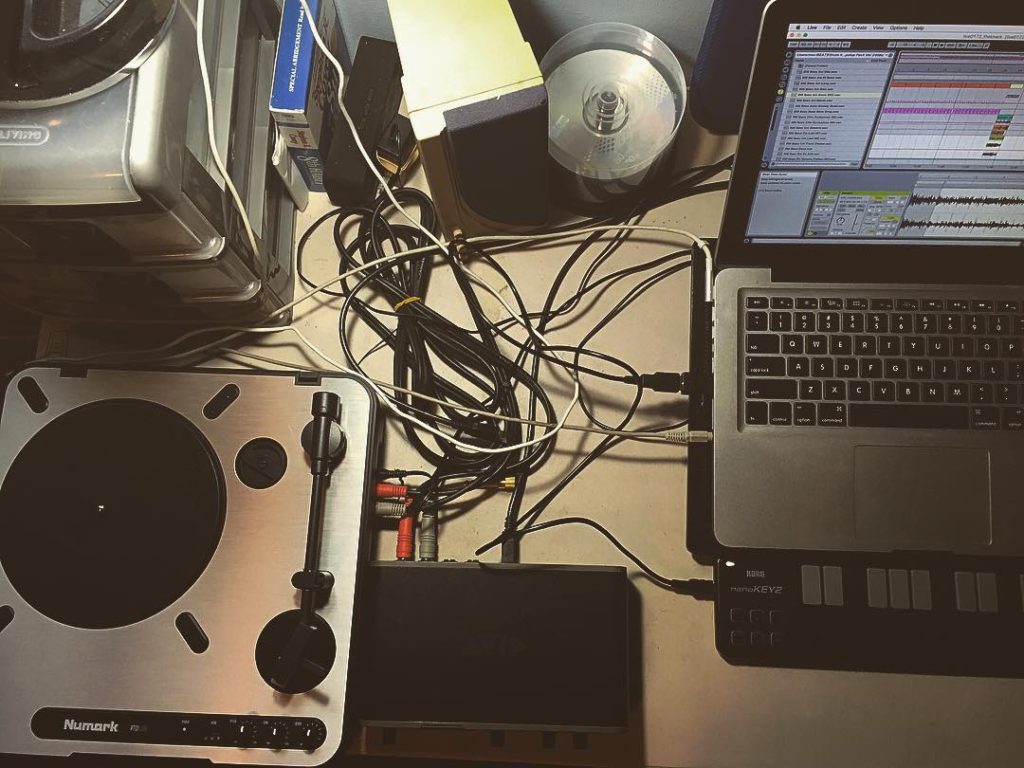 Throughout my career, I've had a pattern of putting out an album, touring that album, and then returning home to relax and recharge before even thinking about making more music. During my time at home, I would get into different activities (usually unrelated to music) to fill the time until I was ready to dive back into making music. This process would take me anywhere from two months to a year depending on how worn down I was from touring. Even though this process wasn't the most efficient, it worked for me because I always came back fully recharged at the end of it all.
This time around things are different. This time around I'm not taking a break. In fact, I haven't stopped working on music since I got home from tour a month ago.
When I was on tour this summer, I would literally daydream about making music. When we went digging for records, I would visualize having the opportunity to spend all day listening to those records. During the long drives, I would visualize a time when the tour was over and I was at home making beats. This visualization gave me the energy to push through some of the less fun aspects of touring because it allowed to focus my energy on a goal at the end of it. In the past, I would view getting home from tour as the end of the process, not necessarily the beginning of the next phase. This time it's different.
I've been home for the last month listening to records, making beats, and writing almost every day. And I couldn't be happier about it. In fact, I'm more excited about making music than I have been in several years. I don't feel burnt out from touring and the last thing I want to do is take a break from music again. I realize how blessed and fortunate I am to have this opportunity and I plan on taking advantage of it.
Adding to my excitement about making more music is the fact that the Two-Headed Monster tour went so well. There was so much positivity to take from it that it has me energized to get back to the music.  So thanks to everybody who made it out to one of the tour dates; your support then is a big part of why I'm so excited to do music now.
That said, expect me to be back sooner than later with more music. Stay tuned!
Word is Blog
BLUEPRINT
---
My latest album
Two-Headed Monster
is out now.  Order/Listen here
HERE