I'm gonna have a booth at Soundset – come see me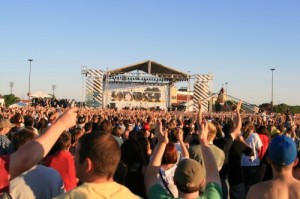 This Sunday May 29th is the Soundset music festival in Minneapolis, Minnesota.  I will be performing there along with a host of other talented artists like De La Soul, Big Boi, Atmosphere, Brother Ali, Edan, etc.  Long story short, it's going to be a huge hip-hop festival, that I'm already sure many of you already know about.
Well this year, I've decided to setup an official Blueprint booth at the festival, where I will be hanging out all day, meeting people, signing things, selling Blueprint things, and enjoying the event.   Because I'll have my own booth I can now bring a bunch of merch items that I wouldn't normally be able to bring with me.
Here's a list of the new t-shirt designs I'll be bringing (and pictures):
Grey "circle" hoodie – $35 add to cart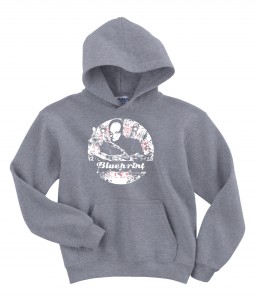 Black "Fuckajob" T-Shirt – $25 add to cart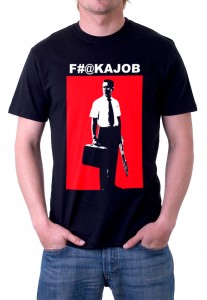 Grey Adventures T-Shirt – $25 add to cart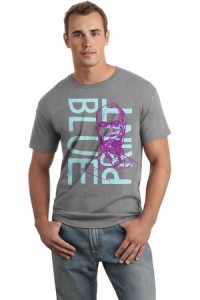 Charcoal Grey "Retro" t-shirt – $25 add to cart
I will have other designs as well, but these are the newer ones that haven't been that widely available yet.  Now, if you're not going to soundset, have no fear, you can order these designs directly from printmatic.net right now! Shapow!  I can't promise you how long these will be around, so I would advise yall to not wait around too long before ordering.  The fuckajob designs sold out pretty damn fast when I brought them on tour, and i expect certain sizes to go fast now.
Also, I will be bringing a bunch of my smaller releases with me that will be on sale at the Blueprint booth.  Here's a list:
Greenhouse Effect "Up To Speed" EP/CD
Greenhouse Effect "Life Sentences" CD
Greenhouse Effect "Columbus or Bust" Double-CD (w/ instrumentals)
Greenhouse "Electric Purgatory" 2CD version (parts one & two in a double disc)
Greenhouse vs Radiohead CD
Blueprint "The Weightroom" CD
Printmatic "Vitamins & Minerals"
Blueprint "Iron & Niacin"
Blueprint "Sign Language"
Blueprint vs Funkadelic CD
Blueprint Who CD
Blueprint "1988" CD
Blueprint "Adventures in Counter-Culture" CD
There may be one or two more that I'm forgetting about right now, but as you can see I'm going to try to bring out a lot of stuff I normally wouldn't be able to bring out for the people who have been looking for some of this stuff for a while.
Either way, thanks for the support.  I'll see yall at soundset!
Word is Blog!