OSU guard Evan Turner goes #2 In the NBA Draft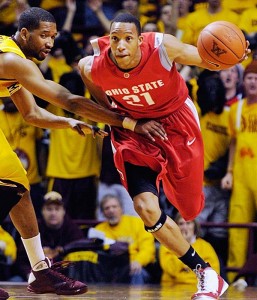 I'm a basketball fanatic so this post goes out to the national player of the year and Ohio State Buckeye Evan Turner, who was the #2 pick in the NBA draft last night. 
He was drafted by the Philadelphia 76rs (27-54) who suck pretty bad.  I guess its better to go to a shitty team that needs you than to a good team that doesn't.
Evan Turner highlights after the jump:
Word is blog
BLUEPRINT
---
My latest album
Two-Headed Monster
is out now.  Order/Listen here
HERE