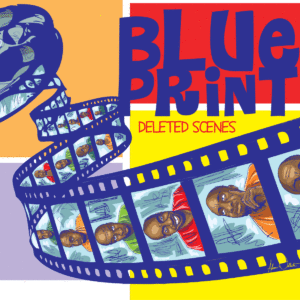 15 brand new tracks drawn from the same sessions that created the critically acclaimed album, Adventures in Counter Culture.
Produced entirely by Blueprint.
Two bonus tracks on the bandcamp version ("Radio-inactive" remix & "Keep Bouncing" remix)
Guest appearances from Zero Star, Angelica Lee, and Terry Troutman of the legendary Ohio funk group Zapp.
Digital Versions - $8 Add to Cart
Digital versions available via ITunes, Amazon.com, and Bandcamp.
**The Bandcamp version has two bonus remixes for "keep bouncing" and "radio-inactive".
Package #1- $10 Add to Cart
Signed Copy of Deleted Scenes CD
11×17 "Deleted Scenes" Poster
3″ Circular Blueprint Sticker
Package #2 – $25 Add to Cart [SOLD OUT]
Signed Copy of Deleted Scenes CD
11×17 Deleted Scenes Poster
3″ Circular Blueprint Sticker
Deleted Scenes Instrumental CD
Signed copy of Word is Blog: Volume One Book
Package #3 - $40 Add to Cart [SOLD OUT]
Signed Copy of Deleted Scenes CD
11×17 "Deleted Scenes" Poster
3″ Circular Blueprint Sticker
Deleted Scenes instrumental CD
Signed copy of Word is Blog: Volume One Book
Blueprint Deleted Scenes T-Shirt (select size at check out)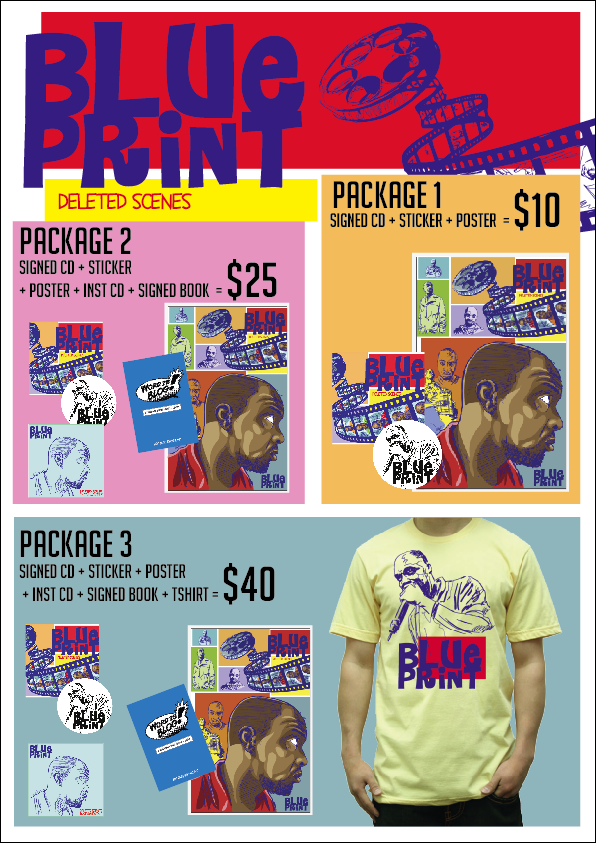 Powered by Max Banner Ads